Palm oil business in nigeria 2018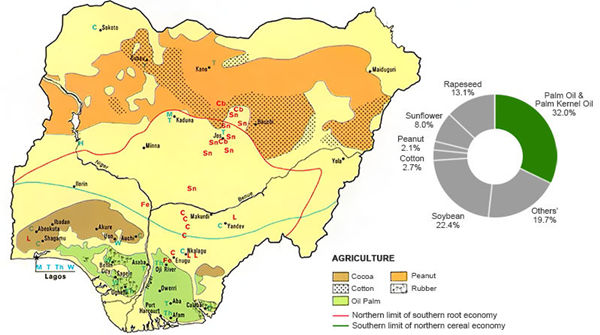 The Economic Distribution of Nigeria
When it comes to healthy options for vegetable oil, palm oil tops the list as it the most heavily produced, consumed and exported oil globally. It terms of ranking it stands next to rapeseed oil and soya bean oil which are also produced in large quantities and supplied all over the world. It is widely used for cooking food, is used commercially for public kitchens and in formation of chemical compounds infused with fats in factories. On a global level African and South Asian regions have been top producers of palm oil, generating about 88% of total amount produced.
Because the Nigerian land holds feasibility for proper conditions setting up a business for palm fruit or a palm kernel oil production industry can turn out to be a profitable business. To understand more about the entire business, we headed to Nigeria to find out more about palm oil requirement for the locality and meet the financiers and other professionals. The main aim for our visit was to guide the native financiers with knowledge regarding favorable circumstances and help them enhance and increase palm oil business activities throughout the country. (Related News: Nigeria 60t/day palm kernel oil extraction project )
Three professionals named Eric Zang, general manager at Henan Doing Company accompanied Chief Engineer Dr. Zhang the company's Sales Manager, Mrs. Sophia to Nigeria for business purposes. It was a frequent trip which lasted from 2011 to 2018. Our team visited many cities in Africa, such as Nigeria, Liberia, Kenya, Tanzania, Uganda, Rwanda, Burundi, sierra leone, cote d 'ivoire, Cameroon, Zimbabwe and so on.
Our main cooking oil projects and palm oil projects as follows:
01: 60tpd palm kernel oil extraction plant project in Ondo, Nigeria
02: 30tpd palm oil refinery plant project in Congo;
03: 300-500kg/h palm oil extraction machine in Senegal;
04: 2tph palm oil pressing line and palm oil refining line in Liberia;
05: 5tpd palm kernel oil refinery plant project in Liberia;
and more....

Palm Fruit Oil & Kernel Oil Production in Nigeria:
Crude palm oil is extracted through a series of complicated processes. The following are the main steps that you should keep in mind and follow keenly as you make sure to get a final excellent crude palm oil(Related news: How is palm oil produced?)
As we all know, oil palm is a kind of important tropic oil seed plant. Rate of oil in oil palm is very high. Common fresh fruit flesh: 46%-50%, palm kernel: 50%-55%.
Usually there are many palm oil mills in Nigeria, after processing palm fruit, palm kernel with fiber are remained. Many people sell palm kernel to others. In fact, palm kernel oil is more valuable than palm fruit oil. We can also process palm kernel and get palm kernel oil. (Related news: How to extract oil from palm kernel?)

Note:
Detail introduction you can read: Palm oil production and palm kernel oil production

Our team in Nigeria:
Our team in 2016 Nigeria Abuja international agricultural machines exhibition: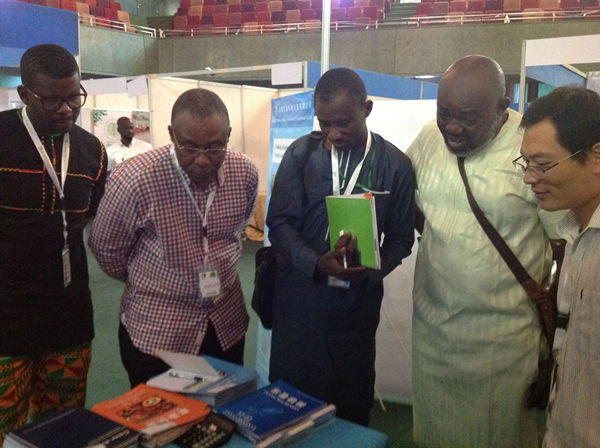 Nigeria abuja international agricultural machines exhibition part 1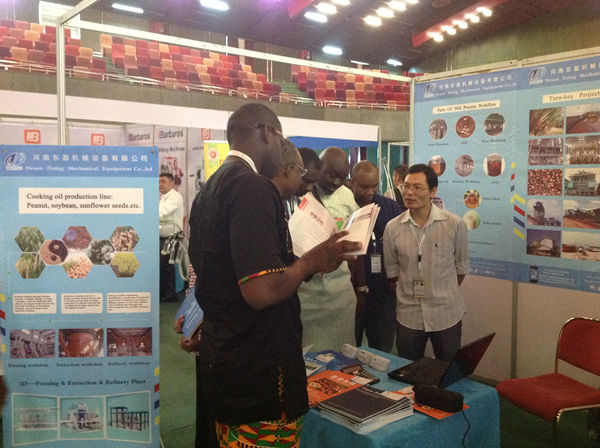 Nigeria abuja international agricultural machines exhibition part 2

Send us your requirements so we can offer you the tailor made soluations according to your situation. You will get a quick reply in one business day!
Leave A Message
If you want to know more information about Palm oil business in nigeria 2018. pls kindly leave your phone number, We will back to you ASAP once we got your message.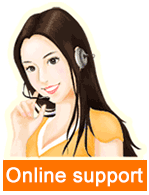 Leave a message

Tel/Whatsapp:008613526627860