Palm Plantation Introduction
Palm trees are grown in tropical regions perennial oil crops which has the advantages of big yields and low cost. Palm oil is already one of the world largest edibel oil production and widely used in large food processing, cooking and eating areas of bio-diesel production. Oil palm tree main producing area distributes tropic area between the south latitude 5~10°and the north latitude 5~10°near the equator; It is a kind of important tropic oilseed plant. Oil palm begins to outgrow fruits about two years and a half after being transplanted. Firstly, the output is very low, 8~15years is blooming time and output reach maximum; it gradually aging when it grows over 20 years; its growth period is 25~30years.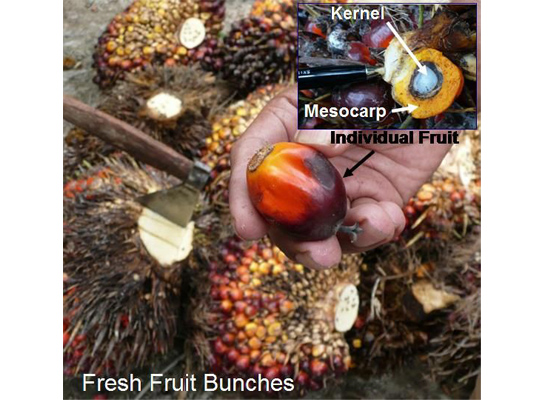 Palm tree and palm fruit
How to caculate the capacity of palm plantation?
136 tree/hectare=20-23tons FFB/hectare/year
CPO = 4-5 ton/hectare/year
CPKO = 1 ton/hectare/year
15-20 bunch/tree/year
FFB = 1000-3000 fruits
FFB = 10-25kg
FFB = 20%CPO;2%CPKO
Each fruit weight = 8-13 g

The usage of palm oil mill byproduct:
* Empty fruit bunch,fibre and palm shell are used as fuel.
* Palm leaves are used as animal feed.
* Palm kernel cake is used as animal feed.
* Empty fruit bunch +POME are used as fertilizer
* POME produce the biogas.
* Palm leaves and trunk are used for furniture industry, construction industry, automobile industry,electronic industrial and packaging industry.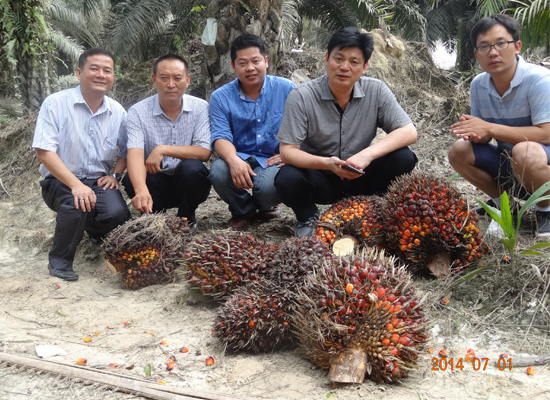 Palm tree and palm fruit
More and more palm oil plantations are now set up in Southeast Asia and Africa countries. It is a trend that palm oil mill will be mostly welcomed in near future. If you are interested in palm oil plantation and want to set up palm oil mill in advance, Doing Company will help you with our advanced technology and best quality palm oil processing machines. If you already have palm plantation, it is good time that you can start up palm oil mill in advance. Any problem,please leave us a message, we will help you to solve your problem.
---
---
RELATED INFORMATION:
---
Leave a inquiry: