How Tanzania can increase edible oil output?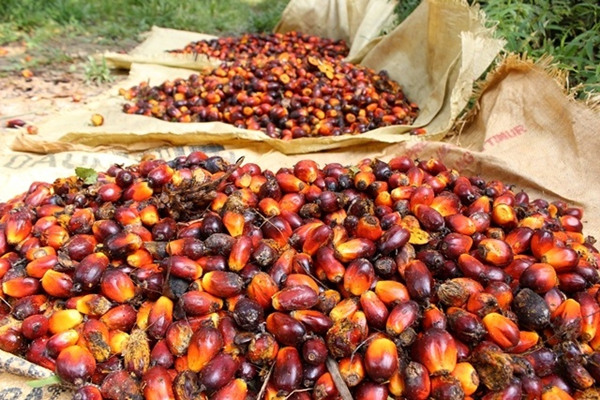 Palm oil production in Tanzania
Tanzania and Malaysia have similar weather conditions favourable to grow palm trees which produce cooking oil but the East African nation is a net importer of edible oil.

It is estimated that Tanzania imports at least 400,000 tonnes of palm oil annually despite its potential to grow different oilseeds.

For now, Tanzania grows groundnuts, sunflower, sesame, cotton and palm oil but almost 50 percent of the country's edible oil is imported and mainly from Malaysia.

Malaysia is the world's second largest producer of palm oil and now it says Tanzania can also become a big producer and exporter of the product if proper investment on palm farming will be done.

Last week, Tanzania Chamber of Commerce, Industries and Agriculture (TCCIA) hosted Malaysian Palm Oil Board (MPOB) for a technical seminar that aimed at encouraging Tanzanians to engage in the palm farming.

The board wishes to share knowledge with the local farmers by organizing learning trips and other technical assistance.Malaysia produced about 20 million tonnes of palm oil in 2015 which was 32 per cent of the total global palm oil production of 62.8 million tonnes, according to the board.

"We did not have palm oil in Malaysia as the crop originates from West Africa. We adopted and promoted it to make our country the global second largest producer, after Indonesia. We think Tanzania can as well become another Malaysia considering the similar weather conditions the two countries have," said an official with the board.

The main source of palm oil in Tanzania is Kigoma where palm trees date back to 1920s, according to Assessment on the Potential of Edible Oilseeds Produced in Tanzania; a report produced by Tanzania Edible Oils Actors Association (Teosa) in 2012 through the support of BEST-Dialogue.

Tanzania gorvement promoted the technologies for kernel crushing and soap making at the SME level.

Kigoma region accounts for over 80 percent of the palm oil produced in the country, the remaining 20 percent comes from Kyela District in Mbeya region.

What should be done?
For Tanzania to make reasonable growth in the edible oil industry, stakeholders say several things must be done to address the current challenges. Mr Rashid Mamu, the executive director of the Tanzania Edible Oils Actors Association (Teosa) says there are currently technical and policy issues which he thinks should be addressed first in the attempt to develop the sector.

"There is a challenge of supplying proper seeds and avail the market for the locally produced edible oils," he says.

Proper seeds
According to him, the government is not setting aside enough budgets for research and development of the modern seeds that will help improving production and therefore empower the farmers.

There are varieties of seeds with different capacities of production. Mr Mamu gives an example of hybrid seeds of sunflower that allow production of about 30 sacks per acre and traditional seeds which can hardly generate three sacks per acre but most farmers use the one with the lowest yields due to high cost of buying the modern seeds."One kilogramme of hybrid sunflower seed, for instance, goes for Sh37,000…what kind of a smallholder farmer can afford that?" he questions."The government should closely work with its local government authorities to set enough budgets for research and development of proper seeds, be it for palm oil or sunflower and of course involve the research centres to do so," he adds.

Another issue said to be a challenge is access to finance. He says there is limited availability of
financial services in rural areas including stringent credit terms – security, interest rates and
repayment patterns. He says, instead of telling big investors to conduct large scale farming of palm oil, the government should focus on helping smallholder farmers to rehabilitate their farms and support SMEs in processing of the product.

Marketing challenge
He says market should be created locally and for export to attract more investors in the production of the oilseeds including palm oil.He claims the local market is flooded by imported palm oil which at the end discourages farmers and other investors to produce more.
Leave A Message
If you want to know more information about How Tanzania can increase edible oil output?. pls kindly leave your phone number, We will back to you ASAP once we got your message.
Leave a message

Tel/Whatsapp:008613526627860