Palm Oil Plantations In Africa
West Africa is the original of palm oil. Palm oil is a popular cooking oil in Africa, Southeast Asia and parts of Brazil. The main reason why people use palm oil is the production capacity.

Palm tree
The palm oil plantations produces more oil than other materials with the same area.

Some greater users in western countries move the unhealth trans-fats in the palm oil. The palm oil which is derived from pericarp and endosperm is mainly used in the cosmetic industry. The waste of the palm kernel after getting oil is used as animal feed or biofuel. They are planning to replace diesel with biodiesel in electricity generating stations and mobile phone base stations in Africa.

Palm fruit
Now Malaysia and Indonesia are the largest producers of the palm oil in the world. They produce about 81.7% palm oil of world's production, mainly in Africa, Congo, Nigeris, Cameroon, Ghana and Ivory Coast.

With the increasing usage of palm oil in China, India and emerging Asian in the past years, the demand for palm oil has grown massively. At the same time, the EU is plan to make the palm oil to renewable energy. Both of these reasons increase the needs of oil and the price of the palm oil.

Palm oil plantations in Africa
Becaue the expansion of the palm oil place in Malysia and Indonesia is limited, many companies are expanding to Africa to satisfy the increasing global demand. More and more companies and government will pay attention to the palm oil plantations in the near future. The palm oil plantations in Africa will increase soon.
Leave A Message
If you want to know more information about Palm Oil Plantations In Africa. pls kindly leave your phone number, We will back to you ASAP once we got your message.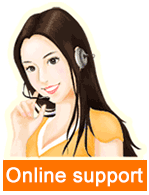 Leave a message

Tel/Whatsapp:008613526627860