How to start palm oil production business in Ivory Coast?
In the article, we shall be discussing about how to start palm oil production business in Ivory Coast. And we hope that this can give you an idea of how to set up a palm oil processing factory. Kindly stay with us, we will give introduction step by step.
PALM OIL INTRODUCTION:
Palm oil is produced from palm fruit by the process of sterilizing, threshing, digesting, pressing, filtering and drying. All the processing process can be finished by manual or mechanical.
Palm oil is an edible vegetable oil derived from the mesocarp (reddish pulp) of the fruit of the oil palms. Palm oil is one of the few highly saturated vegetable fats and is semisolid at room temperature. Palm oil is a common cooking ingredient in the tropical belt of Africa, Southeast Asia and parts of Brazil. Its use in the commercial food industry in other parts of the world is widespread because of its lower cost and the high oxidative stability (saturation) of the refined product when used for frying.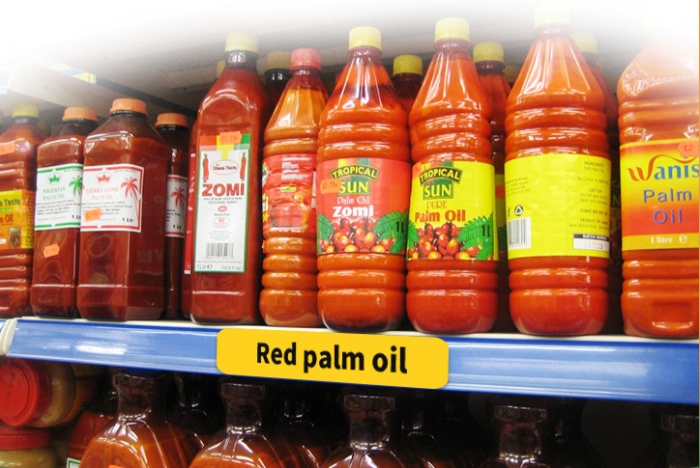 Red palm oil
DIFFERENT TYPES OF PALM OIL PRODUCTS:
Usually after pressing, we can get palm oil, but if palm oil is further processed, we can get various palm oil products. First is refining, with degumming, deacidification, decolorization and deodorization processes to produce "refined, bleached and deodorized palm oil" (RBDPO) and free fatty acids. RBDPO is the basic palm oil product sold on the world's commodity markets. Many companies fractionate it further to produce palm oil for cooking oil, or process it into other products. Second is fractionation, with crystallization and separation processes to obtain solid (palm stearin), and liquid (olein) fractions.
Tips: The production of different palm oil products requires different palm oil processing equipment. If you want to know more, welcome to contact Henan Glory Company directly, and their professional engineers will customize a suitable solution for you according to your needs.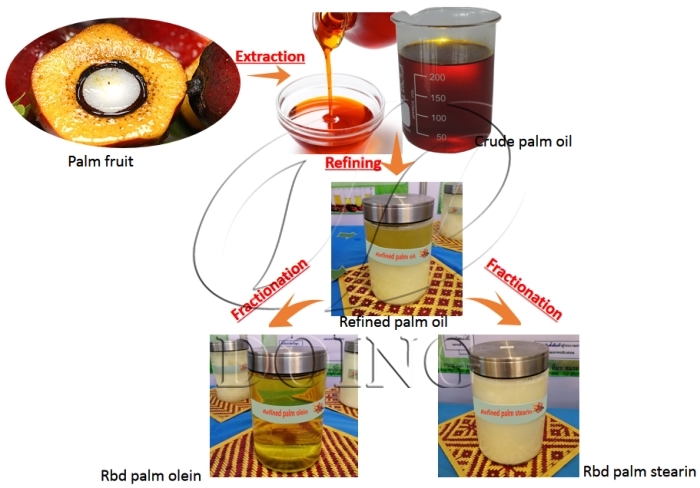 Red palm oil, RBD palm oil, palm olein and palm stearin
After learning the importance and market of palm oil in Africa countries. Are you more interested in palm oil production business? If yes, please continue reading. Next, I'll explain to you the preparations that you need to do when you set up a palm oil processing plant.
NEEDFUL THINGS FOR A PALM OIL PROCESSING FACTORY
Ensure raw material supply
Oil palms are planted all through the year in Ivory Coast. You can buy palm fruit easily whenever you need. But if you want to build up a palm oil processing factory, you need to ensure stable and adequate supply. You can grow oil palms in your own farm or cooperate with local farmers, both are good choice.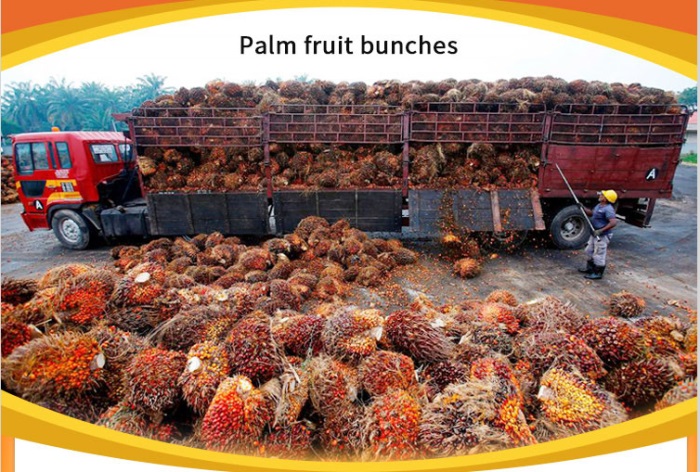 Raw material of palm oil processing plant——Palm fruit bunches
Find a suitable place to build a palm oil mill plant
You should find one site where water and electricity are available. And it's better to be closed to raw material source. What's more, the roads to sales market should be smooth. The area size of the land depends on how large of factory you want to set up.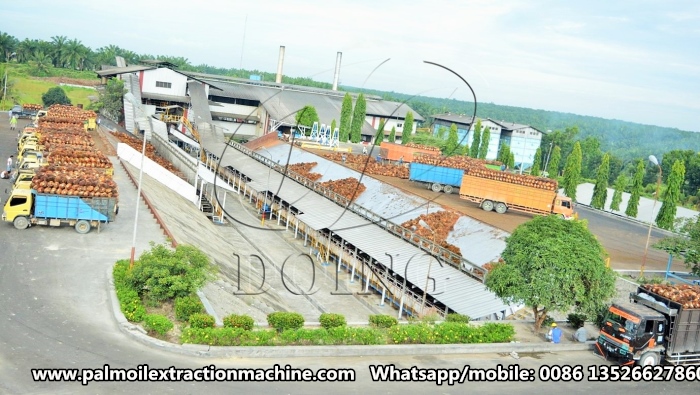 Palm oil processing factory
Raise sufficient capital
Capital needed for building up a palm oil processing factory include cost for machines, workshop construction, workers salary and running cost. Normally small scale palm oil processing machine price range is around 20,000usd. The larger capacity, the more finance investment. But palm oil production has high profit, you can earn money back after running factory for a period of time.
Buy suitable palm oil processing machine
The following are machines for starting palm oil production business in Ivory Coast:
a. Palm fruit sterilizer--- water type sterilizer/steam type sterilizer
b. Palm fruit thresher---simple type thresher/drum type thresher
c. Palm fruit digester
d. Double screw palm oil press
e. Crude palm oil filter machine---vibrating screen+clarification machine+ plate filter machine
f. Palm oil drying machine
g. Palm oil tank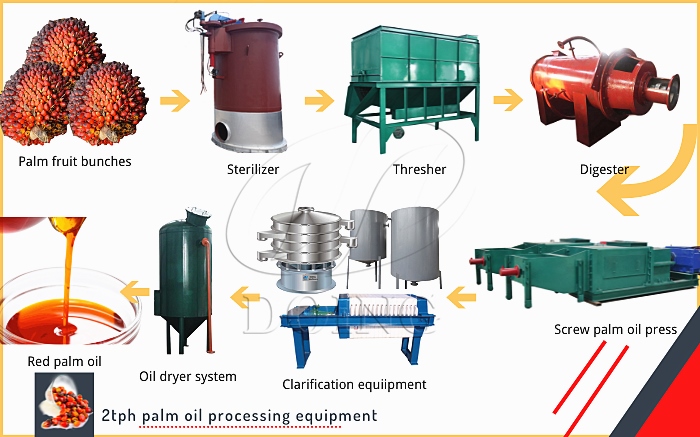 Small scale palm oil processing machine
Of course, there are still many detailed problems to be resolved in the construction of the palm oil processing factory, but I will not go into details here. As a professional and experienced palm oil processing machine manufacturer supplier, HENAN GLORY COMPANNY can solve these problems for you. If you want to start a palm oil production business in Ivory Coast and ensure successful, feel free to contact us for more details of project.
Leave A Message
If you want to know more information about How to start palm oil production business in Ivory Coast?. pls kindly leave your phone number, We will back to you ASAP once we got your message.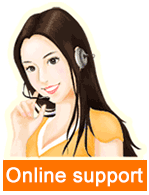 Leave a message

Tel/Whatsapp:008613526627860