Palm oil types
Red palm oil and white palm oil are the common palm oil types. All of them comes from the same source. Red or virgin palm oil is becoming the most popular among individual consumers. White palm oil is preferred for commercial use. The basic difference between red and white palm oil is the degree of processing. In addition, there is fractionated palm oil. Fractionation is the separation of the different components or triglycerides.
| | |
| --- | --- |
| Red palm oil | White palm oil |
When red palm oil is fractionated, the polyunsaturated triglycerides liquefy first, followed by the monounsaturated triglycerides. What happens is that the liquid portion is enriched with unsaturated triglycerides and the solid portion is enriched with saturated triglycerides. These two fractions are called palm olein(liquid) and palm stearin (solid).
The benefit of separating palm oil into olein and stearin fractions is that they can be used for different purposes. When a hard fat is needed for certain recipe, such as croissants, palm oil stearin makes a perfect choice. When a liquid fat is needed, as in a salad dressing, palm oil olein is preferred.
The most common palm oil types sold in grocery stores are non-fractionated red palm oi, red palm oil olein, and white palm oil stearin(palm shortening).
Leave A Message
If you want to know more information about Palm oil types. pls kindly leave your phone number, We will back to you ASAP once we got your message.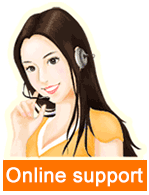 Leave a message

Tel/Whatsapp:008613526627860