Palm oil quality
Palm oil quality is determined by the percentage of Free Fatty Acid, the percentage of dirt, the percentage of Moisture and so on.

The generally accepted standards for good quality Crude Palm oil are as follows:
1. Free Fatty Acid – Below 5%
2. Dirt in oil Below 0.01 %
3. Moisture in oil Below 0.1 %
Palm oil is an essential part of diet of man and animals and also plays leading roles in some manufacturing industries. The oil is unique having approximately 50% saturated fats and 40% unsaturated fats. Palm oil quality varies depending on the processing method and different packaging materials.
The most important quality parameters in edible oil refining industry is low content of free fatty acid (FFA) and oxidative products.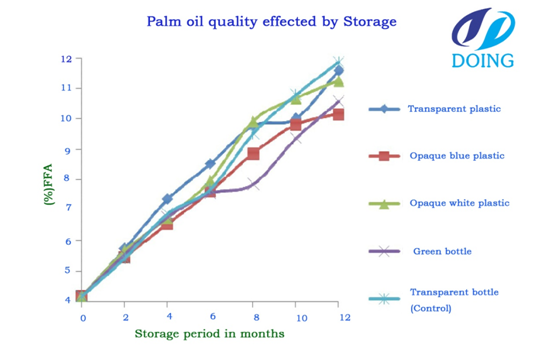 Palm oil quality effected by Storage
The initial value for FFA was 4.18% and this increased to 11.85% for palm oil stored in green bottle and lowest with 10.16% in palm oil stored in opaque blue plastic container at the end of storage.



The palm oil fruit bunches contains high lipase activity that increases free fatty acids and necessitates post-harvest inactivation by heat treatment of fruit bunches. Even before heat treatment,it requires costly measures to limit free fatty acids quantities, which is very important for our palm oil quality.

Palm oil quality varies with different storage. We should learn more about palm oil quality and find the most efficient methods to store palm oil.

PREV:Palm oil

NEXT:Palm oil impact on environment
Leave A Message
If you want to know more information about Palm oil quality. pls kindly leave your phone number, We will back to you ASAP once we got your message.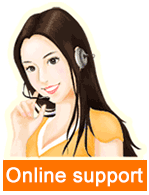 Leave a message

Tel/Whatsapp:008613526627860