Way out for palm oil producers of Indonesia
Way out for palm oil producers of Indonesia.What's the way out for the palm oil producers of Indonesia?
As domestic palm oil producers struggle with various barriers in export destinations, ranging from repeated trade remedy measures to environmental concerns, the palm oil producers are turning to the great potential of the local market.

Local biofuel producers have taken steps to capitalize on the domestic market. For example, they will this year sell a sizeable amount of palm oil derivative, fatty acid methyl ester (FAME), to domestic users. Doing Group can install and manufacture the palm oil production machinery for customer, the capacity is from 1T/H to 50T/H. you may contact for more info.

Way out for palm oil producers of Indonesia
The local market may absorb up to 3.5 million kiloliters of biofuel, more than triple the figure last year, according to the Indonesian Biofuel Producers Association (Aprobi). Domestic biofuel output may hit 5.6 million kiloliters this year, double from last year.

The new opportunity follows a government policy that requires higher content of the palm methyl ester in the diesel fuel blend.

With a 10 percent biofuel blend requirement, state-owned oil and gas firm PT Pertamina may need up to 5.3 million kiloliters of the ingredient, down from 6.6 million kiloliters estimated earlier. So far, it has secured 2.4 million kiloliters, slightly less than half its overall need.

At present, however, the largest proportion of the products are still exported due to moderate absorption by local users, according to Indonesian Oleochemical Manufacturers Association (Apolin) chairman Togar Sitanggang.

Fatty acids and fatty alcohols are materials to produce surfactants, chemicals used in shampoo, cosmetics, toiletries and detergents. There are still a few local surfactant producers, such as Musim Mas and Germany-based specialty chemical manufacturer Evonik.

"The industry may grow in the next two to five years," Togar said, citing the need for new investment. He said, however, that might take improvement in the overall business climate in the country and consistent policies, such as export taxes.
Leave A Message
If you want to know more information about Way out for palm oil producers of Indonesia. pls kindly leave your phone number, We will back to you ASAP once we got your message.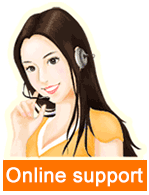 Leave a message

Tel/Whatsapp:008613526627860