What is the process of purchasing palm oil press machine?
Many investors who want to invest in the palm industry will first want to know and find the best palm oil production equipment suppliers. To buy suitable palm oil production equipment, it takes a lot of energy and time from identifying suppliers to negotiating and waiting for production and transportation. Therefore, understanding the process of purchasing palm oil press machine can help customers in need to complete it faster and more smoothly.
The process of purchasing palm oil press machine
Firstly, how can we find and contact suppliers as quickly as possible? The suppliers often will advertise on various websites or web pages such as palm extraction sites, google pages and other palm oil production related websites. In addition, some companies will also have e-commerce franchise teams to develop special websites, so that customers can find suitable suppliers more accurately according to their needs. Secondly, many suppliers also have their own stores on Alibaba, and many customers who often purchase equipment most often use Alibaba.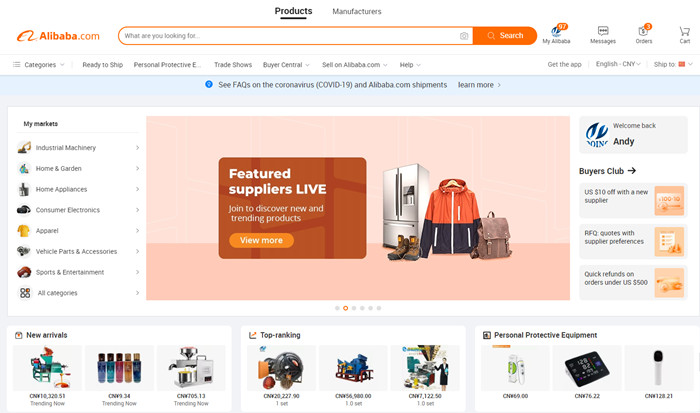 Alibaba user page
After finding a suitable supplier, the next step is to provide a complete quotation and a list of palm oil press machines for customer reference based on customer needs, processing capabilities and other factors. When the equipment parameters and price are confirmed, the customer can place an order. The supplier will produce the equipment required by the customer according to the customer's requirements within the agreed delivery period. In foreign trade transactions, there are many payment methods, and the payment methods supported by each supplier will be different.
At last, transportation is involved. Each supplier has its own cooperative freight forwarder. The main reason is most customers will ask the supplier to help them find a freight forwarder or arrange transportation, which can save a lot of effort. After then, suppliers will be responsible for helping them master the shipping process. In addition, some customers are often engaged in import and export trade, and they have their own cooperative freight forwarders. Therefore, the choice in terms of transportation depends on the needs of customers.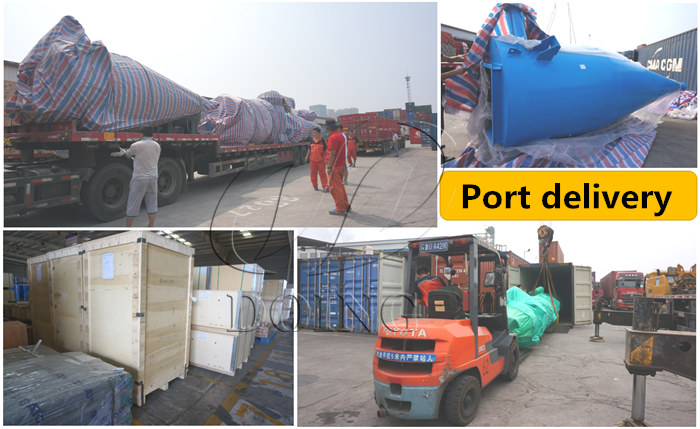 Port delivery
The above is the specific process of purchasing palm oil press machine. Henan Glory Company is a professional palm oil equipment supplier, engaged in this industry for decades. If you are interested in palm oil press machine, please feel free to inquire.
Leave A Message
If you want to know more information about What is the process of purchasing palm oil press machine?. pls kindly leave your phone number, We will back to you ASAP once we got your message.