Indonesia palm oil industry in 2015
Palm oil stockpiles in Indonesia, the world's largest supplier, probably expanded to a four-month high in December after a rally in prices curbed demand and exports tumbled the most since April.
Reserves may have jumped 8.9 percent to 2.45 million metric tons from 2.25 million tons in December. Shipments may have declined 14 percent to 1.97 million tons, while output may have dropped 12 percent to 2.07 million tons, the lowest level since February, median estimates show.
Production in Indonesia may rise to a record 31 million tons this year from 29.5 million tons in 2014, with output in January at about 2 million tons. Malaysia will also probably produce a record 20.09 million tons after 19.67 million tons last year, according to the Palm Oil Board.
Malaysia scrapped export taxes in September to boost shipments and prevent an increase in inventories. Indonesia followed suit after prices fell below the average used to calculate tariffs. Malaysia extended the waiver through February, and Indonesia may keep the zero duty for another month.

Leave A Message
If you want to know more information about Indonesia palm oil industry in 2015. pls kindly leave your phone number, We will back to you ASAP once we got your message.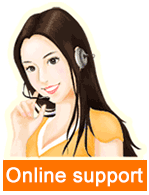 Leave a message

Tel/Whatsapp:008613526627860