Palm oil press production machine
Process flow for palm oil press production machine

Fresh Oil Palm---- Oil Palm Sterilization---- Oil Palm Seed Thresher---- Palm oil press/mill---Crude palm oil and palm kernel

Product Description

1. Palm fruit Storage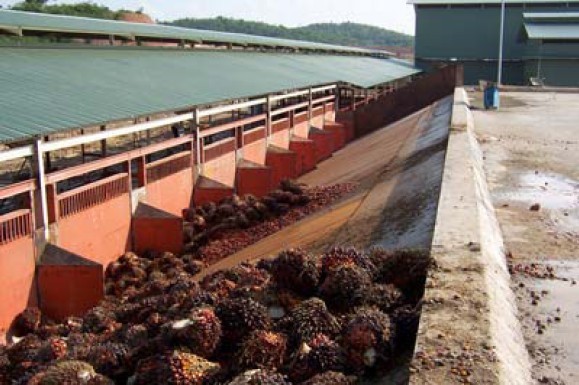 Measuring fresh fruit bunches by wagon balance, after measuring, fresh fruit bunches will be stored in the slopes for fruit.

2. Palm fruit sterilizer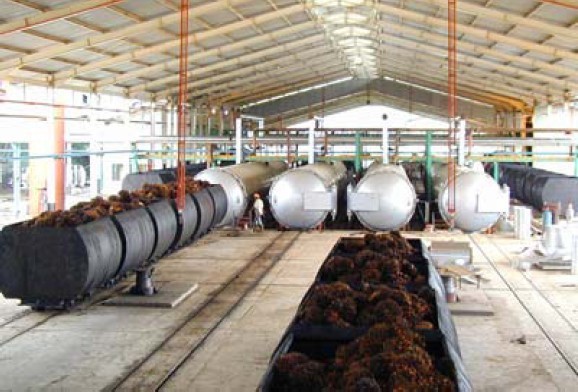 Palm fruit sterilizer
Put FFB(fresh fruit bunches) in the sterilizer to sterilize palm fruit bunches in a closed tank. The function of sterilizing is to inactivite fatty enzyme to prevent AV(acid value) of palm oil increasing further, which also makes bunches easy to thresh, prepare for the subsequent processing, and to reduce the breakage of kernel.

3. Palm fruit Threshing section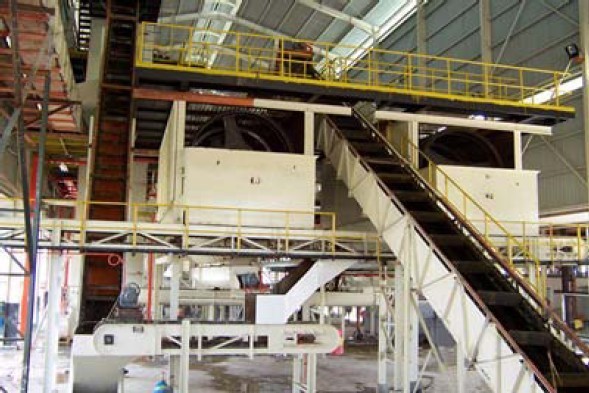 alm fruit Threshing section
The purpose of threshing section is to separate palm fruit from bunches by strong vibration, revolving drum thresher. The oil palm fruit separated will then be sent into the pressing/milling section.

The empty fruit bunches will be ejected to the yard from the other side of the revolving drum, or shipped out from the plant as palm plantation slipcover for reusing, or burning in the locale as fertilizer for agricultural land.

4. Palm seeds pressing/milling process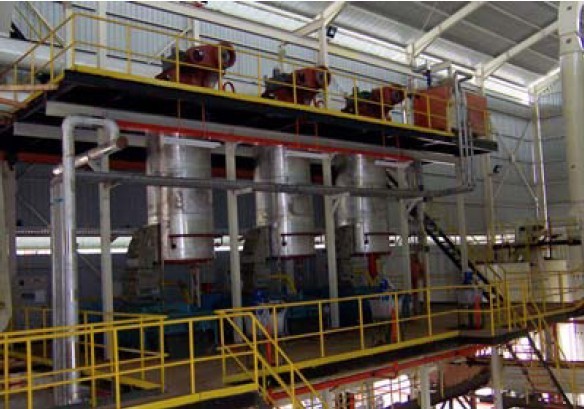 Palm seeds pressing/milling process
The palm fruit will be sent to continuous palm oil screw oil. Palm fruit pressed is divided into two parts: mixture of oil, water and solid impurities, cake (fiber and nuclear). The mixture of oil, water and soid impurities inflow to clarification section though oil pipeline; cake is sent to fiber-recovery section by breaking screw conveyor.

5. Crude Palm Oil Clarification section

Crude palm oil extracted from palm fruit is seperated from the mixture by water washing, settlement and filtration, removing fiber from crude palm oil; and continue settlement, the mixture will devide into 2 parts: palm oil and sediment. Palm oil is centrifugal separated and sent into storage through vacuum drying pump, while sediment devide into sewage and dirt oil mixture, sewage will go to sewage pool and achieve further recycling, and dirt oil mixture will achieve another clarification.
---
---
RELATED INFORMATION:
---
Leave a inquiry: