Kenya 100tpd dry process palm oil refining fractionation plant is installing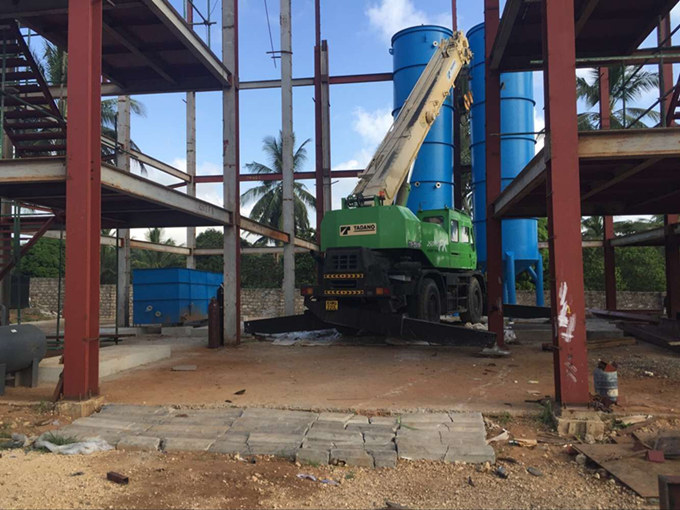 Palm oil refining machine
Program: Installation, Instruction and Commission.
Participants: Site Manager,Welder and Translator.
Starting Time: Officially started from 1st of December,2017.
Perspective Completion Time: 1st April.2018.
Time Consumption: 3 months.
The technician procedure are like following:Project of 100TPD Dry Process Fully Continuous Refining & Fractionation Plant
Capacity: 100T/D CPO

Next are the pictures of installation: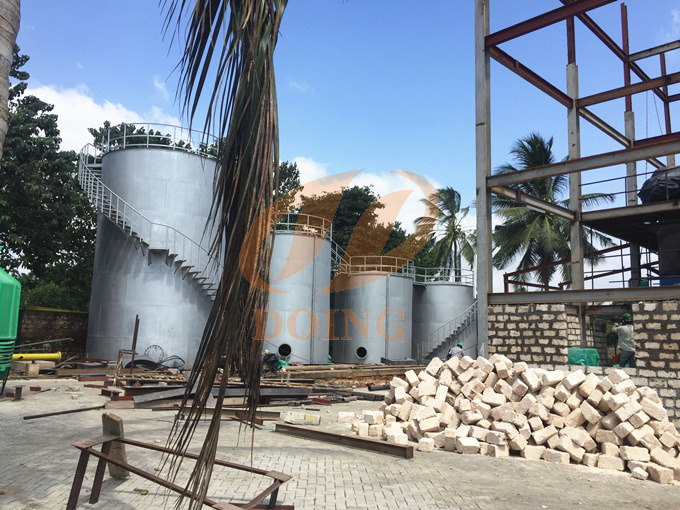 Palm oil refining machine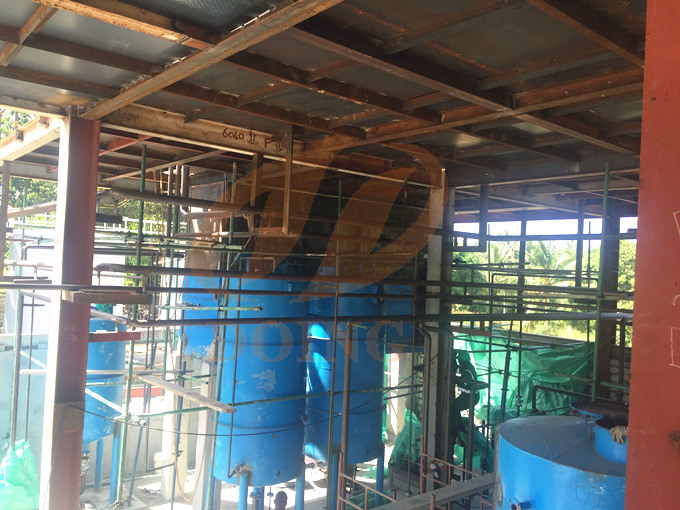 100tpd palm oil refining machine
After the equipment and pipes lines are being completed that is the time for commissioning, also the crew shall apply for a demonstration for the clients to operate the plan also some other constructive suggestions shall be provided also. There will be the electrician and heating material fitters to be joined the program when the installation program is being completed.
The commissioning shall be proceed once everything is ready, because it is a very crucial stage for the manufacturer to test the equipment and hand it over to the client.

This 100tpd dry process palm oil refining fractionation plant is a very advanced plant and it is a fully automatic production line. Moreover it is likely being operated in April as the client mentioned the month April is a high time for going to the edible oil market.

We really wish the client a successful business in the edible oil field, we shall continue observe the progress of growing in this plant.

Thank you for your reading, we hope you can join us hand in hand in doing this program together and move forward to the goal of success.
Leave A Message
If you want to know more information about Kenya 100tpd dry process palm oil refining fractionation plant is installing. pls kindly leave your phone number, We will back to you ASAP once we got your message.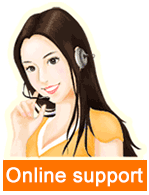 Leave a message

Tel/Whatsapp:008613526627860