Belt and Road Initiative is an opportunity to Nigeria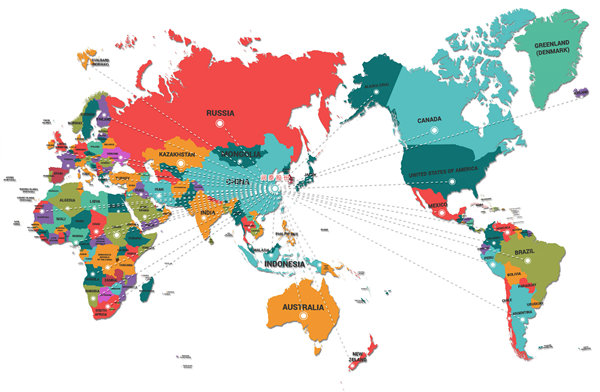 The Belt and Road was a 'sunshine initiative' that was open and for all to benefit from
First announced in 2013, President Xi Jinping's Belt and Road Initiative promises, at a minimum, to improve infrastructure and connectivity between China and the rest of Eurasia. Any bold plan to finance infrastructure on a large-scale across so many low-income economies deserves a sympathetic ear and a positive reception. But many wonder how large the role can be for non-Chinese players in what is clearly an initiative of the Chinese government.

Yet, recently in Nigeria, Chinese Foreign Minister Wang Yi said the Belt and Road was a 'sunshine initiative' that was open and for all to benefit from. He declared that there were to be 'no backroom deals. There is openness and transparency.' The Belt and Road Initiative will 'respect international rules' and 'will run according to market rules'.

Nigeria stands to benefit a lot from the China-proposed Belt and Road Initiative, according to experts speaking at a recent dialogue held in the Nigerian capital.

The experts urged the government to form an inter-ministerial commission to develop a policy framework through which the west African powerhouse can tap into the opportunities that abound in the initiative.

The initiative comprises the Silk Road Economic Belt and the 21st Century Maritime Silk Road, with visions to connect Asian, European and African countries more closely and promote mutually beneficial cooperation.

The experts, drawn from the academia, the media, corporate, political and economic spheres, said it was time for Nigeria to strategically exploit the opportunity China is providing to improve the nation's economy.

Charles Onunaiju, director of the Center for China Studies in Abuja and convener of the think-tank forum, said going by the successes of China-Africa cooperation from which Nigeria and other African countries have benefited so much, the Belt and Road Initiative offers Nigeria an ideal platform in conducting cooperation not only with China, but also with all participating countries.

"The Belt and Road is a route of commerce, trade, culture and intellectual exchange between China and her trade partners. Nigeria has to find a place to get involved. We must find a niche," Onunaiju said.

According to him, the interesting thing about the Belt and Road is that it is an open process where everyone can find a niche and a place to key in.

"It is about people, engagement, connectivity, and integration with a view to building a community of common destiny and common humanity. It is believed that what humanity has in common is much more profound than what divides us," he noted.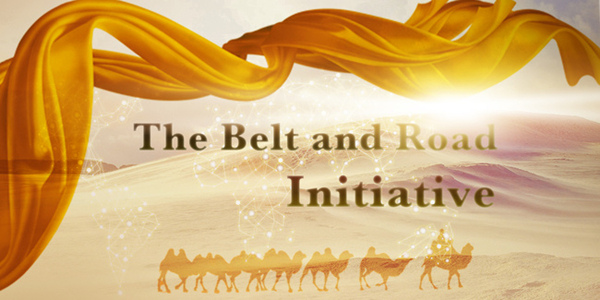 Belt and Road Initiative is an opportunity to Nigeria
Through the platform of Belt and Road Initiative, Nigeria can obtain more opportunities to strengthen its infrastructure, diversify its economy and integrate itself into the world economy."Nigeria can make use of this opportunity to be a key player since they have richest oil palm plantation in Africa and it will benefit them a lot to be part of this."

Henan Doing Mechanical Equipment Co.,Ltd is a professional manufacturer of plam oil machine ,we can supply :
1-10tph small scale palm oil processing plant;
15-45tph medium scale palm oil processing plant;
60-120tph large scale palm oil processing plant;
1-1000tpd palm kernel oil processing plant;
1-600tpd palm oil and palm kernel oil refinery & fractionation plant;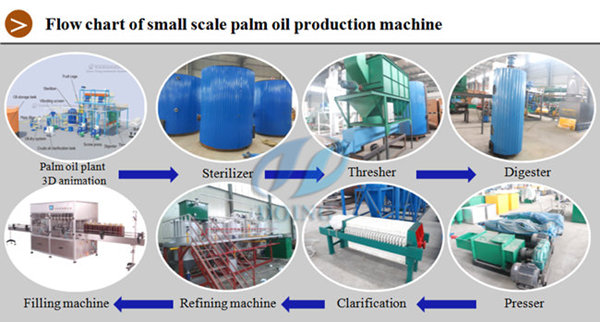 Small scale palm oil production line
No matter what scale palm oil mill plant , palm kernel oil mill plant ,we all can customized according to the customer requiremrnts!
Leave A Message
If you want to know more information about Belt and Road Initiative is an opportunity to Nigeria. pls kindly leave your phone number, We will back to you ASAP once we got your message.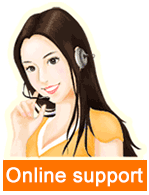 Leave a message

Tel/Whatsapp:008613526627860