Palm oil in food
Because of the high production and high oil content, palm oil is widely used in food industry. At the meantime, palm oil has stable content of fatty acid, which can be separated to 3 parts: stearin, olein and midfraction. They have their own usage in food industry. Following is a brief introduction about palm oil in food industry by Henan Doing Mechanical Equipment Co., Ltd.
Palm oil in food
1. Palm oil in food -- home cooking oil
Palm oil wouldn't change color or have any odor in repeated frying, which can replace other oils such as soybean oil, peanut oil, sunflower oil, pig oil, etc.
2. Palm oil in food -- Frying oil
Refined palm oil with melting point under 24~33, is an excellent frying oil for its moderate content of linoleic, low content of linolenic and high content of natural antioxidant, which is also the biggest market for palm oil in food.
3. Palm oil in food -- Cheese oil
Cheese oil produced by palm oil has an excellent oxidative stability and crisping, which gives food glossy appearance and surface; palm oil is widely used in food such as biscuit, cookie, quick-frozen food, ice-cream, etc.
4. Palm oil in food -- Margarine
Stearin is used to produce solid margarine, and olein is used in liquid margarine, such as table margarine, baking margarine, etc.
5. Palm oil in food -- Cocoa butter substitute
The melting point of midfraction derived from palm fractionation is narrow and near to body temperature, which can be used in plate chocolate, creamer, candy, etc.
6. Palm oil in food -- Others
Palm oil is also widely used in baby food, cream substitute, salad oil, etc.
If you want to know more about us, please contact us.
Leave A Message
If you want to know more information about Palm oil in food. pls kindly leave your phone number, We will back to you ASAP once we got your message.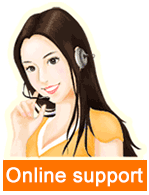 Leave a message

Tel/Whatsapp:008613526627860