Nigerian customer visit Doing Group to inspect small scale palm oil press production line
This week, our company welcomed a client from Nigeria, who has been chatting with us for long time regarding the small scale palm oil press production line. This time he mainly came here to check machines and discuss the purchase terms.
In order to let Nigerian customer comprehensive understanding of our factory's manufacturing strength and supply capacity, our sale manager specially showed our customer around our factory. Nigerian customer finally saw our small scale palm oil produciton machine in person. He was very pleased. Before he visited the factory, he was skeptical of us. After he visited our factory, he was very excited, he volunteered to tell us his detailed requirements and a lot about the situation of Nigeria Local. I think this is very usedful for people who want to start a palm oil processing business in Nigeria. So i specially summarized the following information.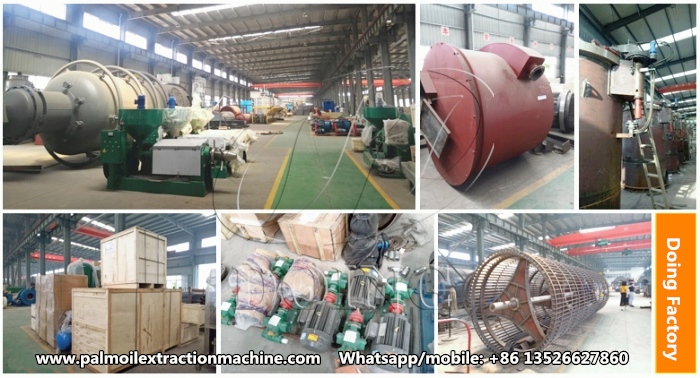 Our sale manager was showing the Nigerian customer around our factory
☆☆☆Now Nigerian government is encouraging people especially farmers to do the palm oil processing business, and they even asked the bank to lower the interest rate to around 9%, so that it will be easier for farmers to get loan and buy machines to save people from heavy manual work and increase efficiency.☆☆☆
Get in back to the point, our Nigeria customer learned that we have palm oil processing machine warehouse in Lagos, and he showed great interest in it, and said that he will certainly come to our warehouse and introduce more of his friends about our machines. And most importantly is because clients can get the after-sales services and spare parts easily. So finally, the client was very satisfied about our machines and services, and he planned to go back to Nigeria and buy machines in our warehouse directly.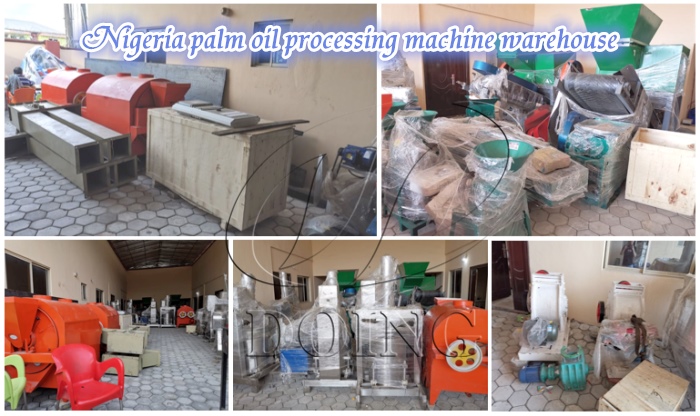 Some palm oil processing machine and cooking oil processing machine have been successfully shipped to our warehouse in Nigeria
If you are also interested in buying palm oil processing machines in Nigeria locally, please tell us your requirements and we will provide you best quality machines and services.
Leave A Message
If you want to know more information about Nigerian customer visit Doing Group to inspect small scale palm oil press production line. pls kindly leave your phone number, We will back to you ASAP once we got your message.
Leave a message

Tel/Whatsapp:008613526627860