Palm oil refining machine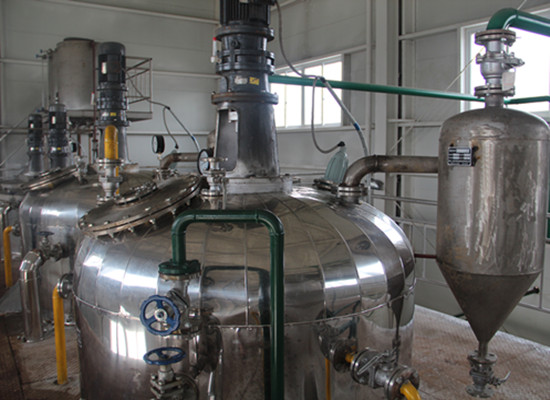 Factory direct sale contact number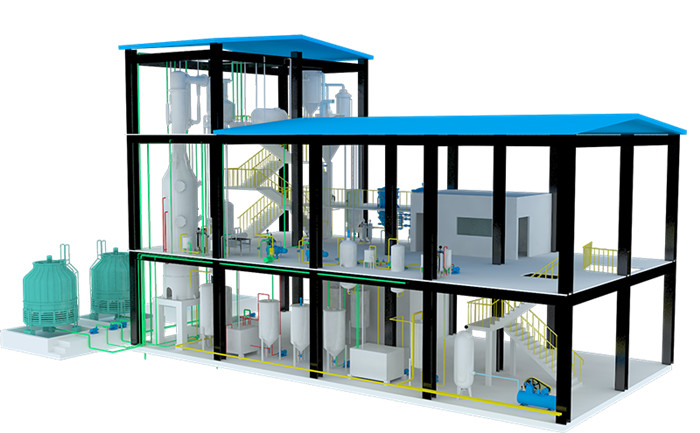 Palm oil refining machine
Palm oil refining machine

is one of the important parts of the whole palm oil processing machine.Palm oil refining machine refers to conversion of crude palm oil to refined oil involves degumming process,deacidification process,decolorization process and deodorization process.
Henan Doing Company offers high efficiency palm oil refining machine ensuring high yield of palm oil refining and reliable service.

Process flow chart of palm oil refining machine:

Palm oil refining process flow chart
Degumming and Deacidification Process :
Palm oil degumming and deacidification process uses washing method to separate soap residual from mixing oil, providing preparation for next step palm oil refining machine.

Decolorizing Process :
Palm oil decolorizing

proces

is mainly used to remove oil pigment, residual soap and metal ions during palm oil refining machine.
Deodorization Process:
Palm oil deodorization
proces

composes of part of crude palm mill processing equipment. It plays an important part in improving oil quality after crude palm oil process.

Related introduction of palm oil fractionation :
Fractionation which can separate the crude oil into liquid (olien) and solid (stearin) is also a important step in the palm oil refining process.

Palm olein is the liquid oil that obtained from palm oil refining process. The refined oil is cooled to the low temperatures by crystallization. The the crystals will be filted. The liquid olien and soild stearin are got.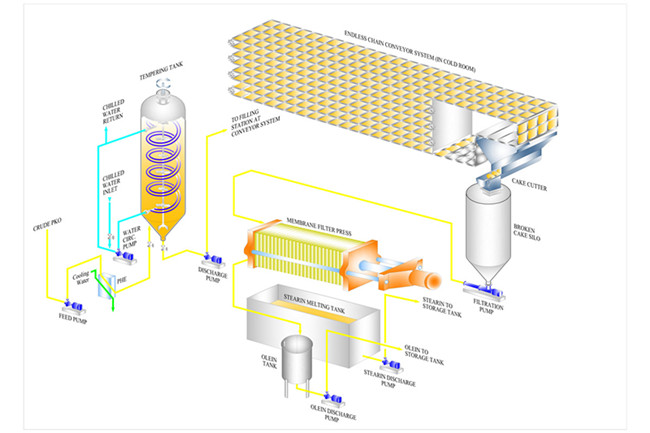 Palm oil fractionation process
Palm stearin is the solid oil from the palm oil refining process. It can be used to blend with other vegetable oils to obtain suitable functional products. For example, margarine fats, shortenings, vanaspati and others.
Palm stearin is also a useful natural hard stock for making trans-free fats. Besides edible usage, it also is suitable for industrial usage, such as making soaps and formulating animal feeds.

The process of palm oil refining machine is more complex than other oil. If you need it, we can discuss more about it.
Leave A Message About Palm oil refining machine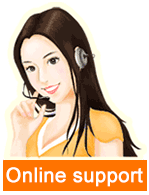 Leave a message

Tel/Whatsapp:008613526627860