Palm oil refinery plant in nigeria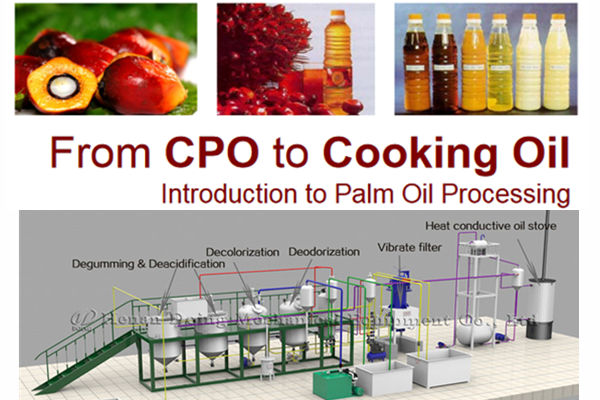 Palm oil refining machine
Palm Oil Refining Production Line
Palm oil refinery plant is indispensable in palm oil production line. We recommend the most suitable and cost effective palm oil refining production lines to start a local edible oil refining manufacture. Before starting an edible oil refining factory, it is very important to decide scale.In general, palm oil refinery plant divides to 3 types: batch oil refinery plant, semi-continuous oil refinery plant, continuous oil refinery plant. These 3 oil refinery plants are used for different capacity. But the processes in each oil refinery plant are almost the same.

Palm Oil Refining Manufacturing Process
Crude palm oil--Degumming--Neutralize--Decoloring--Deodorizing--Cooling--Final palm oil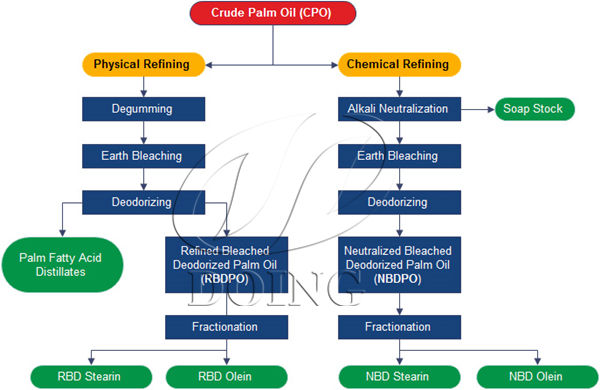 Palm oil refinery process flow diagram
Main process of palm oil refinery plant:
1. Degumming Section: Some impurity, such as Phospholipid, gum, and protein, can be dissolved into oil when there is no water, but once there is water in oil, these impurities can be dissolved into water. So, in degumming section, we use the hot water to wash crude palm oil for two-three times to remove these impurities.

2. Neutralizing Section: Crude palm oil contains much free fatty acid, which is harmful for health. Free fatty acid can have reaction with caustic soda. During the reaction, it can be saponified and becomes soap stock, then small soap stock pellets will sink and become sediment and be pumped out. After neutralizing, most of the free fatty acid will be removed out.

3. Decolorization Section: Most of the crude palm oil has deep color because of the pigments, such as carotene, xanthophyll, etc. During batch palm oil refinery machine we use bleaching earth to remove pigments, because bleaching earth has strong adsorption capacity. Then pump palm oil into plate filter to remove bleaching earth, then pigment also will be removed out along with bleaching earth, and oil will be clean and transparent.

4. Deodorizing Section: Pure oil has no smell, but different crude palm oil has their special smell because of some volatile matters, for example the oxide for ketones, aldehydes, hydrocarbons. In deodorizing section of batch palm oil refinery machine, we deliver steam into oil continuously, and make sure steam and oil can fully contacted under high temperature and pressure, then volatile matters can be removed out along with the steam.

Batch type palm oil refinery plant introduction :
Specification of batch type palm oil refinery plant :
1.Batch type palm oil refinery plant

Capacity (Ton/Day)

1-10TPD

Application:

Process almost all kinds of crude oil for edible purpose: vegetable oil, palm oil, castoroil, sunflower oil, rice bran oil, soybean oil, canola oil, cottonseed oil, mustard oil, groundnut oil,etc.

Main equipment:

Refining pot, Decoloring pot, Deodorization tank, Steam generator, Vibrate filter,Electricity distribution control, Air compressor
Pictures show of batch type palm oil refinery plant: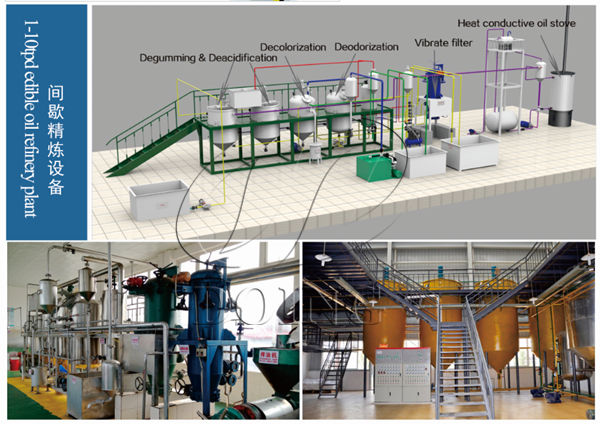 Batch palm oil refinery plant
Semi- continuous palm oil refinery plant introduction :
Specification of semi-continuous palm oil refinery plant introduction :
2. semi-continuous palm oil refinery plant

Capacity (Ton/Day)

10-30tpd

Application:

Process almost all kinds of crude oil for edible purpose: vegetable oil, palm oil, castoroil, sunflower oil, rice bran oil, soybean oil, canola oil, cottonseed oil, mustard oil, groundnut oil,etc.

Main equipment:

Refining reactor, Decolorization reactor, Vibrating filter, Deodorizing tower, Deodorizedoil pump, Centrifugal water pump, Heat conductive oil furnace
Pictures show of semi- continuous palm oil refinery plant introduction :

Semi- continuous palm oil refinery plant
Fully- continuous palm oil refinery plant introduction :
Specification of fully continuous palm oil refinery plant:
3. Fully continuous palm oil refinery plant

Capacity (Ton/Day)

30-1000tpd

Application:

Process almost all kinds of crude oil for edible purpose: vegetable oil, palm oil, castoroil, sunflower oil, rice bran oil, soybean oil, canola oil, cottonseed oil, mustard oil, groundnut oil,etc.

Main equipment:

Washing centrifuge,Vacuum dryer, Decolorization tower, Decolorization oil pump, Platefilter, Deodorization tower, Cooling tower, Thermal oil furnace
Pictures show of fully- continuous palm oil refinery plant: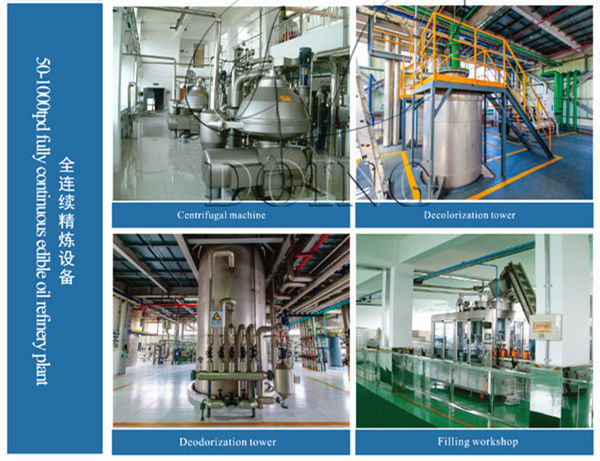 Fully-continuous palm oil refinery plant
We are professional manufacturer of edible oil refinery plant.We provide high quality edible oil refinery plant as well as free and skilled technical guidance! Supply various kinds of cooking oil mill plant solutions for different customer depends on your customized demands. Cooking oil refining machine business scope as following:
Leave A Message About Palm oil refinery plant in nigeria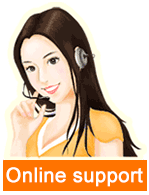 Leave a message

Tel/Whatsapp:008613526627860