Malaysia palm oil production reduction rate reaches the highest in recent 17 years
In 2014, Malaysia palm oil productionreduction rate reaches the highest in recent 17 years. Estimation of 2014 Malaysia palm oil production is 1,550,000 tons, effected by heavy rainfall. In fact, 2014-2015 yearly palm oil production is 19,700,000 tons, 2.3% down comparing with last year, as the highest reduction rate sice 1997-1998.

According to Malaysia Agriculture Department, every October to March of next year is seasonal reduction period. While flood in 2014 heavily effect palm oil harvestation, transportation, and process, palm oil reduction rate is exaggerated.
According to USA Agriculture Department, it predicts that palm oil production would only increase by 0.2% during January to Septemper of 2015, far below 2014 homochronous increase - 6.9%.

Leave A Message About Malaysia palm oil production reduction rate reaches the highest in recent 17 years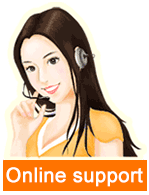 Leave a message

Tel/Whatsapp:008613526627860