The forecast of the palm oil market in Africa
At present, there are about 20countries produce palm oil in the world. Malaysia and Indonesia is two largest palm oil producing countries in the world.

The most consumption of palm oil is in Asia, also the EU has increased the palm oil imports. The major consumers of palm oil are China, India, the European Union and so on. And its consumption accounts for more than 60% of the total world palm oil output. Africa may become another big market of palm oil. Because the per capita consumption of palm oil in Africa is very low at present, and densely populated. The news is the Malaysia Palm Oil Promotion Committee chief executive Haron Mr. Siraj revealed in attend OFIC 2002 global oil trade promotion meeting. He pointed out that, the population of Africa is more than 228,000,000, but the per capita consumption of palm oil is less than 5 kg, which makes it possible to make Africa become a major palm oil consumption market. With more and more trade contacts between Africa and other countries, palm oil market in Africa will be broader.


Leave A Message About The forecast of the palm oil market in Africa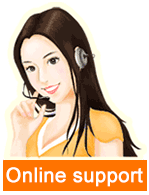 Leave a message

Tel/Whatsapp:008613526627860